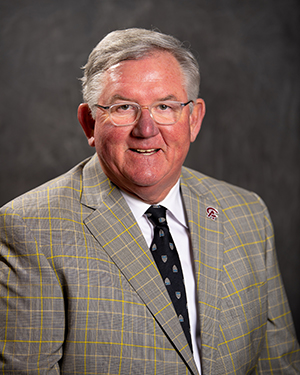 For more than 40 years, I have worked with or worked for educational systems across Alabama.  During that time, I gained an understanding of the complete educational cycle, from K-12 through postsecondary education.  Regardless of the system I worked in, I recognized three values that has carried me through my career and that, now, I emphasize at Coastal Alabama Community College.  These values are respectfulness, responsiveness, and resourcefulness.  From the leadership team down, I have emphasized the importance of living these values.
Since March 2020, our employees have truly embraced those three values by meeting students where they are, even if that meant through a video call, and by serving in ways they never imagined.  Our College reinvented itself seemingly overnight to respond to a national pandemic, and our employees never missed a beat.
I could not be prouder to be a part of Coastal Alabama Community College.  Our employees work tirelessly every day to continue to grow our institution with the growing needs of our students.  I assure you, Coastal Alabama provides the best learning opportunities for all of our communities across southwest Alabama and beyond.
My hope for you as you join the Coastal Alabama family is that you really will feel a part of our family.  You are making a big decision to choose us to provide your education.  More than that, you are entrusting us to help change your life.  For that, I thank you, I support you, and I am proud of you. 
Warren Craig Pouncey, Ed.D.